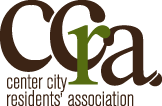 This Week: January 13, 2021
Editor - Barbara Halpern
Lead Writer - Richard Vaughn
Design/Layout and Writer - Travis Oliver
​​Zoom Out, Zone Out
So the days remain short, the air remains cold, and the Coronavirus has us yet again in virtual lockdown with nothing but Zoom calls on the horizon.
This is Netflix-and-Chill Territory. Help out our fine local eateries and order tons of their killer takeout, tip generously and feel no guilt whatsoever about bingeing on food, drink and streamed content.
Or, for those so inclined, this weekend the NFL offers no fewer than *six* win-or-go-home playoff games, one of which features our locals against some guy named Brady.
Two Words apply here: #GoBirds.
"Sense in the City"
Explores Justice, Equity, Diversity, Inclusion (JEDI)
Wednesday, 1/19/22 @ noon
How do YOU define Justice? Or Equity? Diversity? Inclusion?
The meanings of those words aren't quite as clear-cut as they might seem at first blush.
It's all worthy of a good discussion (if not several), so why not join Hugh Taft-Morales from the Philadelphia Ethical Society as he guides us on a journey of personal reflections on our beliefs about JEDI (Justice, Equity, Diversity, and Inclusion).
It's a free, CCRA-sponsored five-part lunchtime Zoom series called "Sense in the City", and the 1/19 discussion focuses on sharing public space in the city: streets, sidewalks, parks.
It all begins next Wednesday, January 19 at noon. While technically it's a series, each discussion is considered "stand-alone", so register for the first and come back for more if, as we suspect, you like it. To register and to read starting points for the discussion, please go here.
Board Hears Proposal to Restore Rittenhouse Row Protections
The CCRA Board heard a proposal Tuesday evening from Remapping Committee co-chair Michael Schade regarding the effort to restore protections to Rittenhouse Row lost in the 2012 zoning code. The proposal, a compromise between community organizations, building trades, and Councilpersons, addresses zoning revisions, frontage maximums, and setbacks/height limits. Details of the proposal can be found here. The presentation can be seen here.
CCRA Approves Letter of Support to Rename Taney Street
Following a presentation by Ben Keys, on behalf of the Rename Taney Street Coalition, the CCRA Board on Tuesday unanimously approved a letter of support for the renaming of Taney Street to "LeCount Street" in honor of educator, orator and activist Caroline LeCount. Ben Keys' presentation can be seen here. Rename Taney St. website can be found here.
Bikes-on-Sidewalks Issue Addressed w/ Three-Prong Plan
Although in an ideal world we could eliminate all adult bike-riding from the sidewalks, enforcement issues have led us to tackle the biggest offenders first: the delivery cyclists. A three-pronged approach to the illegal and dangerous practice of delivery bikes riding on Center City sidewalks has been jointly developed by the CCRA, the Center City District (CCD), and the Bicycle Coalition. The approach is as follows:
Work with the food delivery companies to educate the delivery persons.

Work with the companies that rent e-bikes to delivery persons to educate the delivery persons.

Hold an event, with free food, for delivery persons to educate them. (Friends of Rittenhouse Square is willing to support such an event in The Square.)
Hopefully, the carrot will be more successful than the stick, given the array of issues.
Streetlight(s) Out? Call 311 or E-Mail Us
Back in November the Inquirer ran a piece on the, uh, "challenges" the City is having with broken streetlights. (That unflattering piece is here.)
If broken streetlights are a problem near you, you can call 311 to file a complaint, and/or email us at centercity@centercityresidents.org, and we'll get on it.
Trash Collection
In observance of the Dr. Martin Luther King Holiday, no trash or recycling will be collected on Monday, January 17. The City will resume collection on Tuesday, January 18.
Office Closed
In observance of the Dr. Martin Luther King Holiday, CCRA is closed on Monday, January 17. The office will reopen on Tuesday, January 18.
CCRA MERCHANT PARTNER SPOTLIGHT
CCRA's Merchant Partner program is a true Win-Win: It provides smaller local businesses with complementary advertising and exposure while giving CCRA members generous deals and discounts. This week we spotlight hardware store extraordinaire Rittenhouse Hardware.
Rittenhouse Hardware is Your Go-To Happy Place
It's late Sunday afternoon, you've been working on that house project all weekend long and now you realize you're flat out of ten-penny nails. Who ya gonna call? Where ya gonna go?
Inconvenient, impersonal, confusing big-box store? NOOO. CCRA Merchant Partner Rittenhouse Hardware has your back. Truly local at 20th & Pine, they have been saving the bacon of the DIY crowd for over 15 years. They truly get it: they carry everything, are way knowledgeable, and happy to help.
And….. CCRA members get a 5% discount on all in-store purchases. (CCRA Membership card must be presented.)
Check them out in person or on the interweb at Rittenhouse Hardware.
Justice, Equity, Diversity, and Inclusion
Be a Part of the Martin Luther King Jr. Day of Service
There are countless ways to celebrate the legacy of Dr. King on Jan. 17, one of which would be to take part in the Greater Philadelphia Martin Luther King Day of Service, the largest King Day event in the nation. Volunteer opportunities abound and can be checked out here.
Annual Martin Luther King, Jr., Tribute Concert
The Philadelphia Orchestra presents the Annual Martin Luther King, Jr., Tribute Concert in Verizon Hall at the Kimmel Center for the Performing Arts, January 17. Free tickets are available here.
Free Virtual Event: "Conversations of King: Give Us the Ballot"
In 1957, Dr. Martin Luther King Jr. gave one of his most remarkable speeches, "Give Us the Ballot." 65 years later, Washington D.C. continues to be the backdrop for the fight for voting rights.
Join WHYY and NewCORE on MLK Day 2022 as we reflect on Dr. King's 1957 speech and explore how it connects to today's fight for ballot access for all. Register here.
Community News and Events
Water, Water Everywhere? Well…
While fortunately, we are not as prone to drought as other areas of the country, there are still plenty of reasons to practice the wise use of water (uh, your water bill, for one). Drexel's Academy of Natural Sciences provides a how-to here.
Bummer, Dude: Wonderland Head Shop to Close Its Doors
All but abandoning us in our time of need (of weed), the venerable head shop Wonderland at 2037 Walnut St will be closing its doors for good in February.
Done in by the one-two punch of the Covid pandemic and the June 2020 rioting, the 47-year-old establishment will be discounting smoking-related merchandise 50% to 75% on most items from now until closing.
Philly's biotech scene continues to generate interest (and investment)
Covid vaccine manufacturer Moderna is investing $80 million in Philly-based Carisma Therapeutics, which develops medical treatments based on the "killer" white blood cells that fight disease. (Details here.)
At the same time, Bristol Myers Squibb has announced a $150M collaboration with Philly-based Century Therapeutics to develop as many as four stem cell programs targeting leukemia and solid tumors. Details here.
No Bread: What Happened?

This time a week ago the Lost Bread Café at 2218 Walnut was rockin'. Now, it's no longer rollin'. What? Philly Eater has the details.
Merchant Partners "Deals and Discounts" Program
Would you please support our local merchants and save money too? These local merchants will provide a deal or discount to any member who shows a current CCRA membership card and personal identification.
Veda Modern Indian Bistro, 1920 Chestnut St, (267-519-2001)
William Schwartz Jewelry, 1831 Chestnut St (215-665-8115)
Alimentari Restaurant at Di Bruno Bros., 1730 Chestnut St, 2nd Floor
Astral Artists - Use promo code "CCRA" to receive a $10 flat rate on all tickets to their virtual concerts.
Blue Sole Shoes, 1805 Chestnut St, (215-496-9244)
Branzino Italian BYOB, 261 S. 17th St (215-790-0103)
Di Bruno Bros., 1730 Chestnut St. (215-665-9220)
Dom's Shoe Repair, 203 S. 20th St (215-972-0098)
Excursions from the Square (215-732-8487, 215-738-4500)
Eye Candy Vision, 218 S. 20th St (215-568-3937)
Frameworks Studio and Gallery, 2103 Walnut St, (215-567-6800)
Good Karma Cafe, 331 S. 22nd St, (215-546-1479)
Liberty Pet Vets, 265 S. 20th St (888-458-8587)
Nature's Gallery Florist, 2124 Walnut St (215-563-5554)
Photo Lounge, 130 S.17th St. (267-322-6651)
Rittenhouse Hardware, 2001 Pine St. (215-735-6311)
Seafood Unlimited, 270 S. 20th St (215-732-3663)
The Bake Shop on 20th, 269 S. 20th St. (215-644-9714)
The Rounds, Use code CCRATHEROUNDS to receive free membership.
Ursula Hobson Fine Art Framing, 1528 Waverly St (215-546-7889)