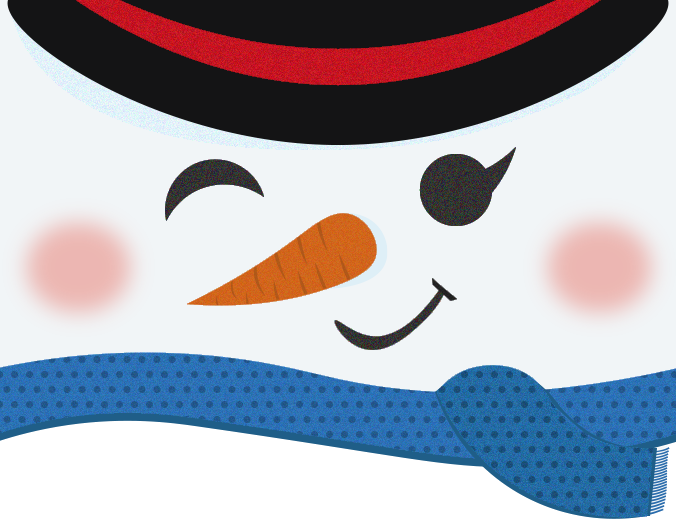 This Year, and Next
While certainly (and thankfully) no 2020, the year 2021 was quite a doozy unto its own. It started with the Jan. 6 storming of the Capitol, and it ends with the Coronavirus still very much among us.
It certainly was quite the year for the CCRA newsletter. For one thing, it was renamed, to "CCRA This Week". For another, it now features expanded coverage and a greater social media presence. For a third, we now feature a weekly editorial at the top of the page.
We are greatly pleased by reader reaction to all of the above, not only because it has been overwhelmingly positive but because it shows that our readership – that's you, Dear Reader – is active, involved, and appreciates our weekly efforts.
So, what to expect going forward? Why, more of the same, only more so, of course!
So that's it for now, friends. Have a great, joyous, and safe holiday, and we'll see what the next year brings.
Cheers!
-Barbara Halpern, Editor
-Richard Vaughn, Lead Writer
-Travis Oliver, Design/Layout and Writer
A Holiday Shout-Out to Our Many Merchant Partners!
'Tis the season to be jolly and – for CCRA – 'Tis the season to be grateful.
As the Holidays approach we wish to extend a most grateful and fond "THANK YOU!" to all our Merchant Partners (listed here) for teaming up with CCRA this past year and offering our membership your beyond-superb 'Deals & Discounts'.
You have made our members very jolly, and we are equally thankful and appreciative to have you as part of the CCRA family.
It is also our sincere hope that our partnership has helped you get back on your (almost) post-pandemic feet.
Here's wishing all our Merchant Partners a happy Holiday season and the brightest of New Years!
Going Green, Going Strong




A city like Philadelphia can't get green enough, and the CCRA Green Committee put much muscle and effort behind a number of environmental initiatives in 2021. Get the scoop from Green Committee Chair Susan Kahn here.
The "100-Year Flood"
The Schuylkill River flooding over the summer was both impressive and scary. Floodwaters covered the boardwalk, the trail, the train tracks, and some streets including the Vine Street Expressway causing a mass of detours. Although the flooding shortened the growing season of the Schuylkill River Park Community Garden, extensive testing showed that the receding waters had not damaged the soil. During several days of clean-up, gardeners readied the plots, paths, and tools for the 2022 season.
Communication Breakdown? Not Here.




There was more than enough to discuss this year, and more ways than ever to do so. The issues were many, and our social media followers continued to grow.




Communications Dept. Chair Barbara Halpern walks you through it all here.
Diversity, Equity, Inclusion, and Justice: The Time Is Now




The past 18 months or so have seen a long-overdue reckoning when it comes to the true meanings of equality and justice. CCRA's Diversity, Equity, Inclusion and Justice (DEIJ) Committee was born with exactly that in mind. Committee Chair Maggie Mund elaborates here.
Meanwhile, Back at the Back Office….




No organization can function very well, or at all, without a sound accounting, financial and yes, legal footing. It's far from nothing to keep abreast of all the rule changes and still make sure that the numbers add up. Finance Committee Chairman Rick Speizman lays it all out for 2021 here.
Membership Has Its Privileges




There has never been a better time than right now to be a CCRA member. If it's not the socials, it's the informative town halls.




If it's not the volunteer opportunities, it's the Deals & Discounts. Read all about it from Membership Chair Michelle Ettinger here.
Streetwise in the Big City




Philadelphia is nothing if not a City of streets, and no year goes by without lots of churn and change in making the streets work better for pedestrians, bicyclists, and motorists. Let CCRA Streets maven Bill West take you on a tour of 2021's journey here.
Gotta Have It: City Requires Vax for 2022 Indoor Dining
In line with CDC guidelines, the City of Philadelphia has required that in 2022 restaurants in town will require customers to show proof of vaccination in order to dine indoors. This will apply as well to catering halls, movie theaters and indoor sports arenas. Details here.
​​June 5th Memorial Park Wins AIA Tri-State Design Award
June 5th Memorial Park, the memorial to those killed and injured in the 2013 demolition of a Salvation Army Thrift Store, has been awarded a 2021 Merit Award for Regional and Urban Design by the Tri-State American Institute of Architects. Erected in 2018, the Park sits at the original site at 2140 Market Street. CCRA is a Member of the Friends of June 5th Memorial. Details of the Award can be found here.
Let Drexel Help Lighten Your Load
Not to get all Marie Kondo about it, but you probably have lots of "stuff" that perhaps you no longer want nor need, and now here's the Holiday season to pile more on.
Well, not only here comes Santa Claus, but here comes Drexel's Academy of Natural Sciences with good advice on reevaluating (and reusing) all that "stuff". Begin the un-stuffing here.